Julie moved to California in 1999 from Anchorage, Alaska.  She started her career in hardware industry in 2008 at Lowe's where she served as a cashier, cash office clerk, and a head cashier.  After that she accepted a position at Orchard Supply Hardware as a head cashier in 2014 until the store closed in 2018.
She joined the Ace Hardware Team in October of 2018 as a part-time cashier.  Soon after, she was promoted to Assistant Manager.  In February of 2020 she was promoted to Store Manager. Julie enjoys working for a family owned business and serving the community.
When she is not at work she enjoys, fishing, camping, hiking and spending time with her family.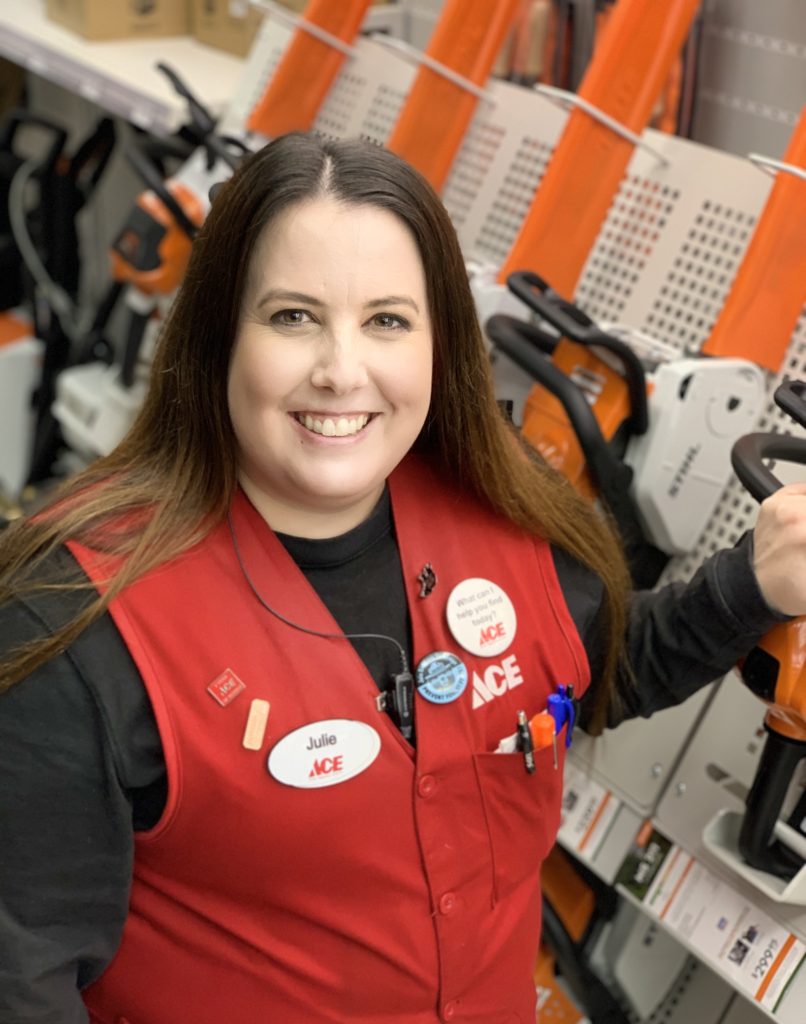 Julie Painter, Store Manager
Debbie joined the Ace Hardware team at our Shasta Lake location in 2011 and was promoted to Store Manager in 2016. In 1980 she started her career in the lumber and building materials industry working for Grossmans. Following that, she also worked for OSH, Builders Emporium, and Home Base. She has served for over 35 years in the industry.
Debbie was born and raised in Decatur, Illinois. She moved to the North State in 1978. Debra and her husband, Larry have lived in Shasta Lake for the past 30 years where they enjoy the small town community feeling.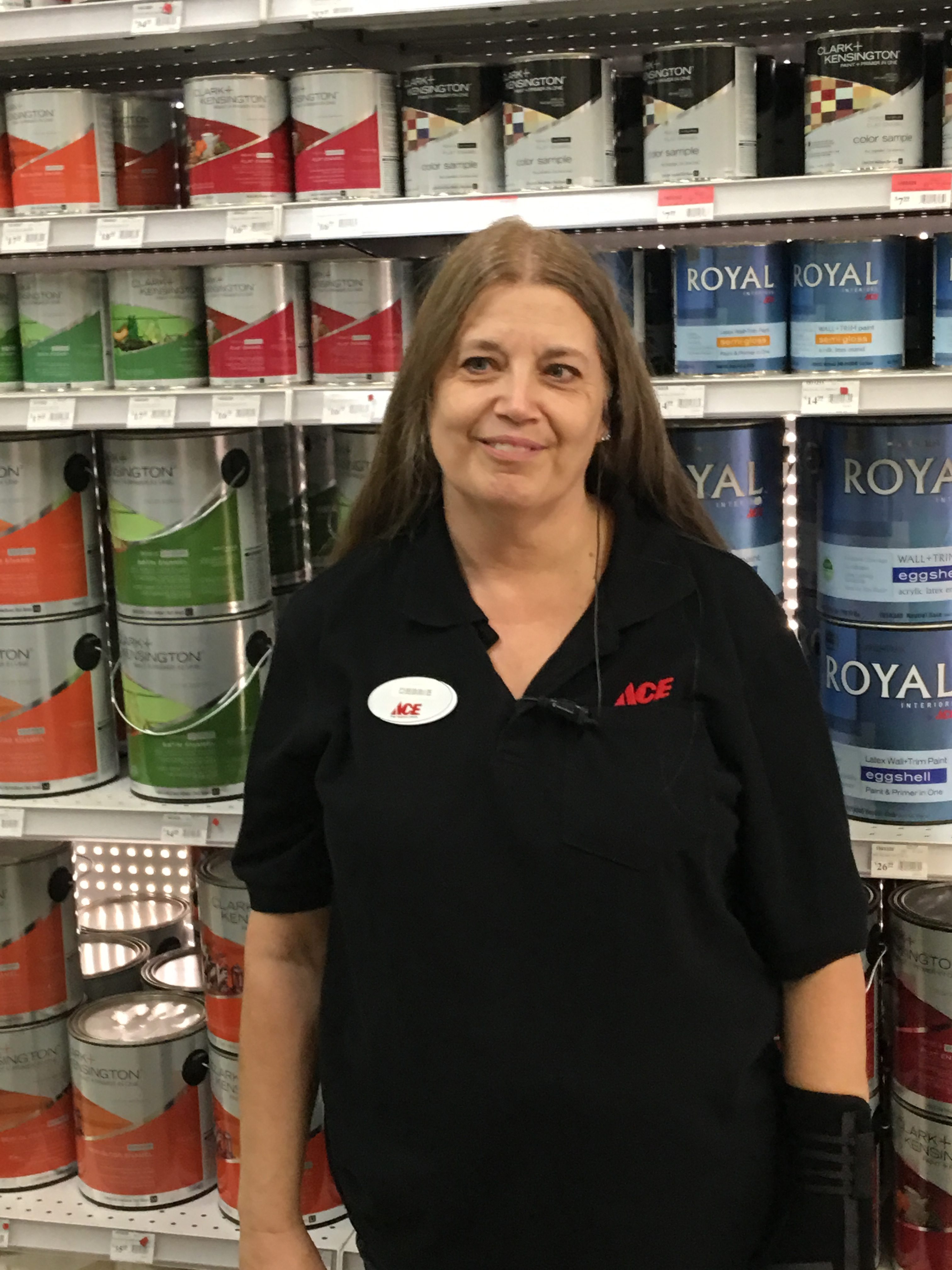 Debra Winter, Store Manager
Brooke Belmont, Store Manager

Brooke was originally from Humboldt County.  She began her hardware industry career at Fortuna Ace Hardware in 2009 as the Managers Assistant where she took great pride in taking the lead on projects including store resets and inventory control.  Brooke joined the Ace Hardware team in Anderson in 2019.  She said that she accepted that position "with a warm heart".
Brooke, her husband Billy, and three children moved to Shasta County in 2018. In the their spare time you can find them camping in Lassen National Park, fishing in Hat Creek, or crabbing on the coast.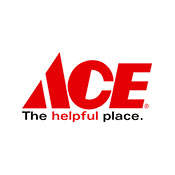 Brooke Belmont, Store Manager
Mike Wood, Store Manager
(541) 266-8816
mikew@helpfulace.com
Mike joined the Ace Hardware team in 2019 at our Coos Bay location. Mike grew up in Coos County. After college he spent nearly 20 years in Alaska before returning to the area 7 years ago. During the time away, Mike worked for Alaska Airlines for over 14 years and also as a manager for Radio Shack in Anchorage. Following his career with the airline, he worked for Target as a team leader and did some side work as an auctioneer. After returning to Oregon he served as assistant manager with Bi-Mart before joining the Ace Hardware team.
Mike is married to his wife of 28 years, Angela, and has 2 daughters and a grandson.   When he is not working, Mike likes to fish, metal detect, and relax around the grill. He is also serving his community as a City Councilor in Myrtle Point.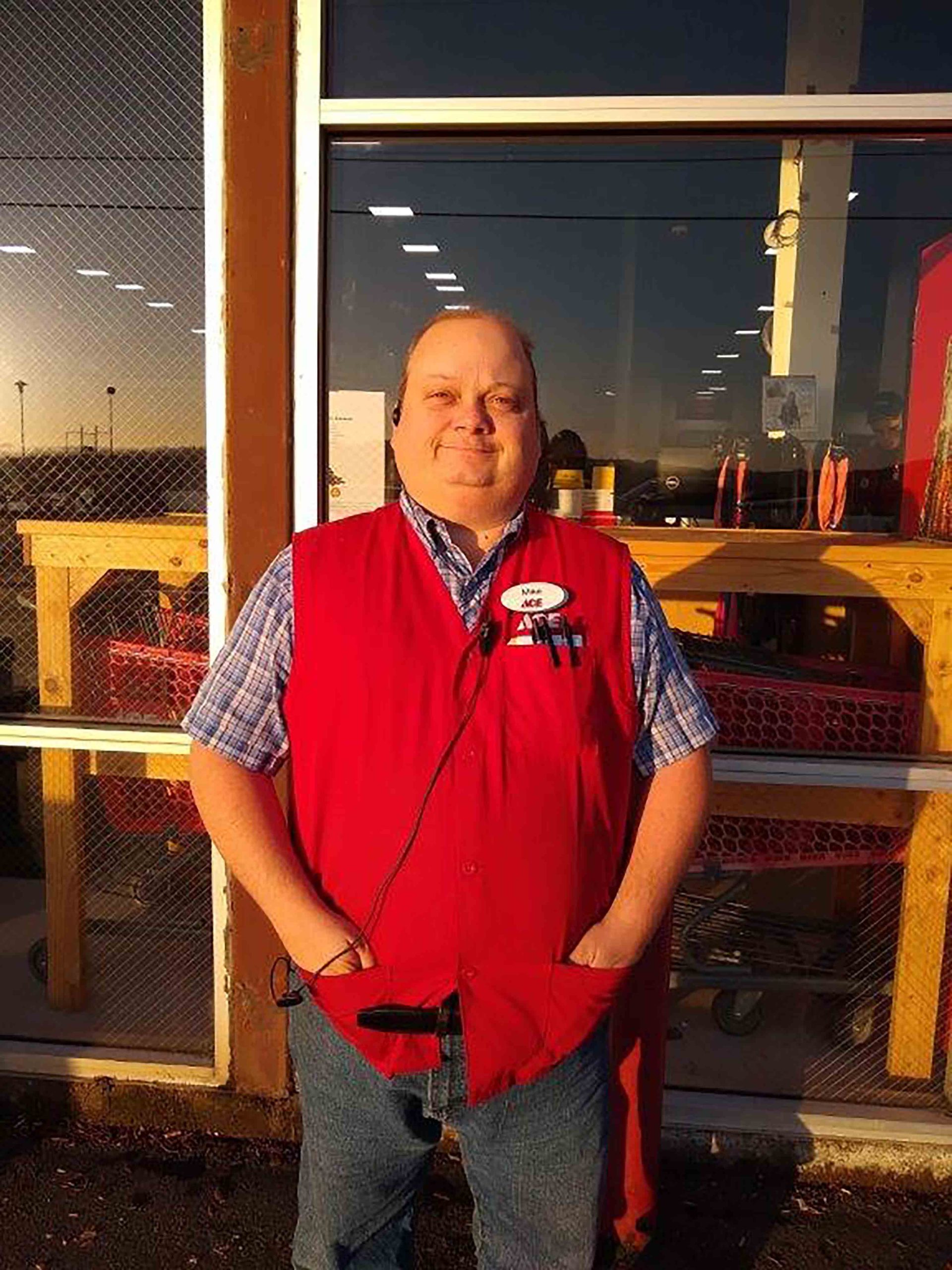 Erika Parker, General Manager
(530) 241-2337
erikap@helpfulace.com
Erika has been employed by Ace Hardware since 2005.  She began her career with us at our Shasta Lake location, where she was employed as a part-time cashier.  Since then Erika has taken on the responsibilities of almost all store positions.  She eventually, and rather quickly worked her way up to Store Manager in our Anderson location.  Erika will tell you that she enjoys working for a small family owned company and is pleased with where it has taken her career.  She also will say she looks forward to growing with the company for many years to come.
Erika and her husband of , Larry have lived in Red Bluff, since 2003.  he enjoys the outdoors and is often found camping, fishing, hunting, kayaking and gold prospecting.